Thank you for entrusting Graphic Source to create
Memorial Stationery for your loved one.
Your order has been submitted and someone from our team
will be in touch shortly to further discuss your requirements.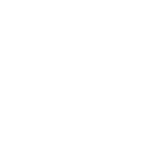 Fast Turn Around
We ship Australia wide via Express Post. View our Deliveries page for production and delivery times to your area. We strive to accomodate even the most urgent of orders, don't hesitate to ask, and we will do our best to meet your urgent requirements.
Get in touch
Our friendly staff are here to help you through the process or answer any questions in this difficult time.
CALL 1300 998 710